Posted on Tuesday, September 13, 2022 01:30 PM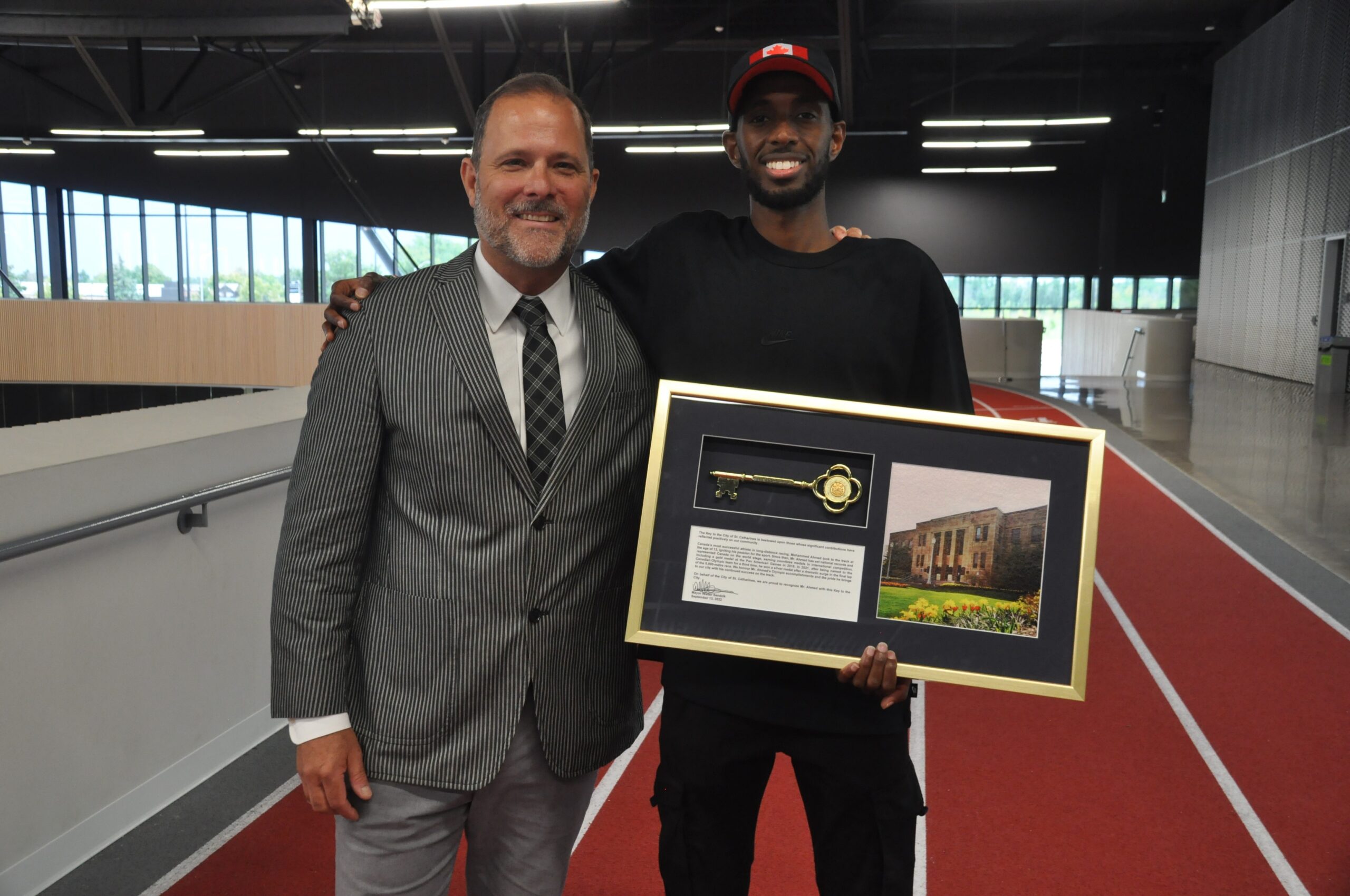 Canada's most successful long-distance runner, Mohammed Ahmed, has been presented the Key to the City by St. Catharines Mayor Walter Sendzik.
A highly accomplished track star, Ahmed has broke several Canadian records, and won countless medals while representing Canada on the world stage, including a gold medal at the Pan American Games in 2015. In 2021, after being named to the Canadian Olympic team for a third time, he made history for Canada when he won a silver medal after a dramatic surge in...
Posted on Tuesday, September 06, 2022 09:35 AM
Basch Circle is closed on Sept. 6, 2022 from Abraham Drive for a watermain break.
Posted on Thursday, September 01, 2022 08:34 AM
Louth Street is closed on Sept. 1, 2022 between Valley Road and Valley Road for a sewer repair.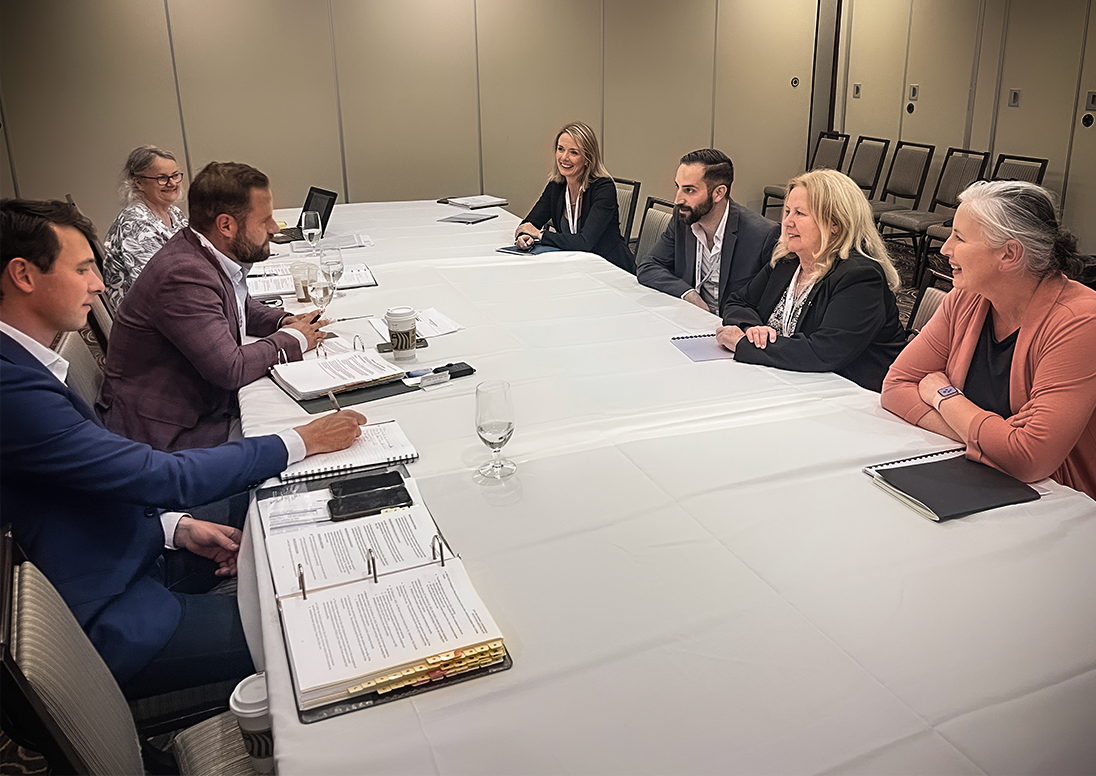 Posted on Thursday, August 18, 2022 10:54 AM
The City of St. Catharines delegation at the Association of Municipalities of Ontario (AMO) conference has wrapped up a series of meetings with provincial ministers and officials to help move the City's strategic priorities forward.
The AMO conference was held in person for the first time since 2019 in Ottawa, from August 14 to 17. The Team STC delegation included City Councillors Dawn Dodge, Lori Littleton, Robin McPherson, Bill Phillips, Karrie Porter, Kevin Townsend and Deputy CAO Erin O'Hoski....
Posted on Tuesday, August 09, 2022 08:03 AM
The Planning and Building Services Department received an application for an Official Plan Amendment for the lands located at 406 Lakeshore Road. The application was declared complete on Oct. 29, 2021, pursuant to section 22 (6.1) of the Planning Act, based on the information submitted with the application and a preliminary review by staff.
Proposal
The amendment has been requested to permit the construction of a future residential subdivision, which would include a mix of low, medium, and high-density...