Posted on Wednesday, May 25, 2022 09:17 AM
Pursuant to By-law No. 2007-310 (as amended by By-law No. 2010-116), Notice is hereby given that it is Council's intention to discuss Stopping up, Closing, and Release any City Interest in Part of the Unopened Road Allowance between Lots 22 and 23, in the Third Concession, Grantham, and Municipally known as 50 Henley Drive, at the Council meeting of Monday, May 30, 2022, which is scheduled to commence at 5:30 p.m.
Due to COVID-19 protocols, this meeting will be an electronic meeting, affording...
Posted on Wednesday, May 25, 2022 07:37 AM
The Planning and Building Services Department is hosting an Online Open House to provide information and receive public input regarding an Application for a Zoning By-law Amendment. The Application is to rezone a portion of the lands known municipally as 89 Page Street.
Medium Density Residential (R3) to Medium Density Mixed Use (M1). The subject area (Part 3 on the survey sketch attached) is intended to be removed from 89 Page Street and merge with 124 Niagara Street (Part 4) through a future...
Posted on Tuesday, May 24, 2022 07:41 AM
The Planning and Building Services Department is reviewing an application for a Site Plan Agreement for lands located at 95 Lakeport Road, including lands formerly known as 93 Lakeport Road and 9 John Street. The Site Plan Agreement application proposes construction of an addition to the existing dental office, and construction of a new parking area. Please see the site plan below that shows the layout of driveways, parking and building locations.
The applicant was advised on Oct. 21, 2021, that...
Posted on Tuesday, May 17, 2022 06:07 PM
Following today's announcement of the sale of the Niagara IceDogs - pending the approval of the Ontario Hockey League board of governors - I would like to thank Bill and Denise Burke for helping bring the OHL back to St. Catharines.
The OHL has a deep history in our community, and the Burkes renewed that spark when they bought the IceDogs and moved them to St. Catharines in 2007. Bill and Denise made an investment that helped play a role in the transformation of our downtown core with the IceDogs...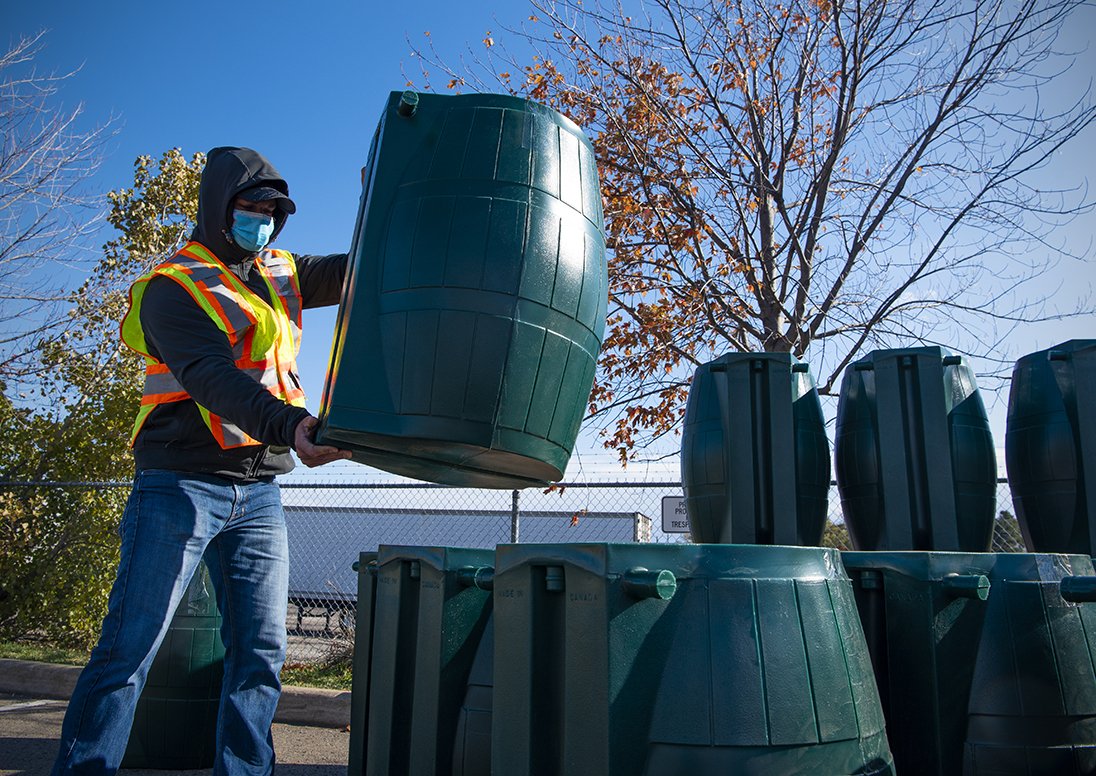 Posted on Friday, May 13, 2022 09:14 AM
Residents wishing to help create a greener St. Catharines can sign up, starting Monday, to purchase a rain barrel or receive a free tree for their property.
Online orders open on May 16 at 8 a.m. for the City's annual spring Rain Barrel Sale and Free Tree Giveaway. The two events will return — in curbside-pickup format — on May 28 to the parking lot of Seymour-Hannah Sports and Entertainment Centre.
One of two annual tree giveaways, the Spring Tree Giveaway, provides residents a free tree to plant...