Posted on Wednesday, February 01, 2023 08:48 AM
The Planning and Building Services Department received an application for a Zoning By- law Amendment for lands located at 1956 Third Street. The Application was declared complete on Jan. 20, 2023, pursuant to section 34 (10.4) of the Planning Act, based on the information submitted with the application and a preliminary review by staff.
The application proposes a four-storey (13.8 metres), 256-bed Long-Term Care Facility with 130 surface parking spaces. The enclosed plan provides a conceptual...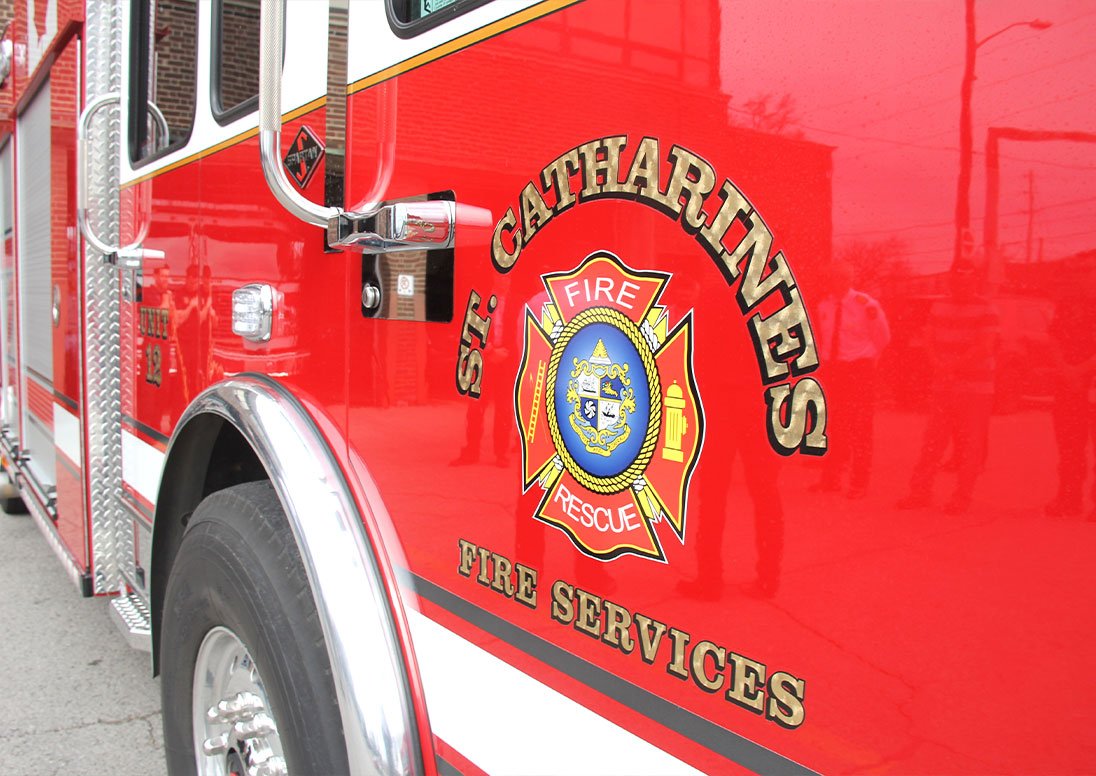 Posted on Friday, January 27, 2023 03:30 PM
Reminder comes following recent fire code violations
A recent Ontario Court of Justice conviction, together with $7,500 worth of fines, is serving as a reminder to St. Catharines homeowners, landlords and tenants of their responsibilities when it comes to fire safety, specifically the requirement for working smoke and carbon monoxide alarms.
On Jan. 12, 2022, the owner of a residential property at 5 Lucerne Pl. in St. Catharines plead guilty to three charges related to a failure to install...
Posted on Wednesday, January 25, 2023 04:42 PM
St. Catharines Fire Services continues to work with provincial and regional partners on the ongoing investigation and remediation following the Jan. 12 fire at 20 Keefer Rd. in Port Weller.
Neighbourhood safety and environmental protection remain the priorities as the complex investigation, led by the Ontario Fire Marshal, and the cleanup of the property continues. Other partners supporting this work include the Ministry of Labour, Ministry of the Environment, Niagara Regional Police, Ontario Provincial...
Posted on Wednesday, January 25, 2023 09:53 AM
Planning for the future of the former General Motors lands on Ontario Street
The City of St. Catharines is embarking on a land use study to develop a vision, and ultimately a land use plan, to guide the future redevelopment of the former General Motors lands located on the east and west side of Ontario Street, immediately south of Carlton Street.
The study, titled the Ontario Street Corridor Secondary Plan Study, is centered around the former General Motors lands at 282-285 Ontario Street,...
Posted on Wednesday, January 25, 2023 08:31 AM
The Planning and Building Services Department is hosting an Online Open House to provide information and receive public input regarding applications for an Official Plan Amendment and Zoning By-law Amendment. The Applications propose to change the Official Plan designation and zoning for a portion of the lands known municipally as 10 Canal Street. The complete application was received on Dec. 21, 2022 and deemed complete by the City on Jan. 16, 2023.
This application is being sought to fulfil conditions...