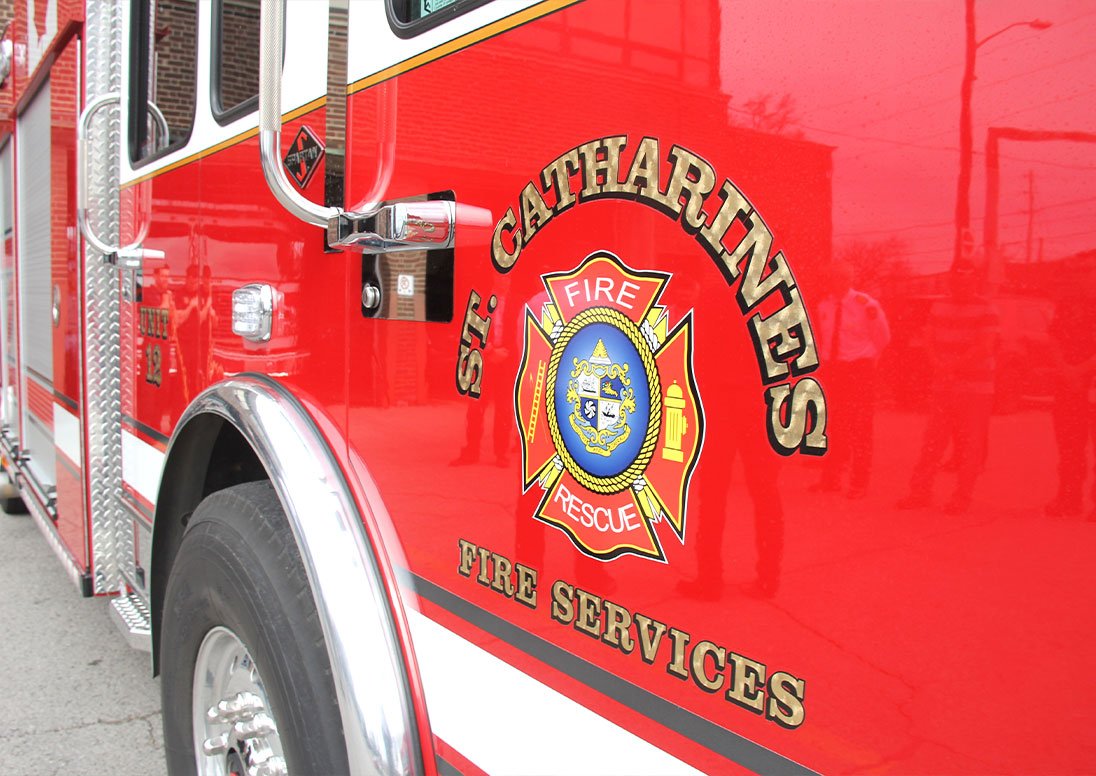 St. Catharines Fire Services is marking the 100th anniversary of Fire Prevention Week by hosting a month-long campaign aimed at encouraging residents to practice fire safety and prevention.
Launching Oct. 9, this year's theme – fire won't wait, plan your escape – highlights the importance of making fire safety a household priority. In addition to installing working smoke alarms outside of every sleeping area and on each floor, which is required by law, residents are urged to create and practice using an emergency escape plan.
"Today's homes burn faster and hotter than they used to, minimizing the amount of time you have to escape safely," said Fire Chief David Upper. "In the case of home fires, we want residents to be aware of just how important it is to have an escape plan in place in advance of emergency situations."
Household escape plans are unique to each home and should consider everyone's needs, including children, older adults, and people with disabilities. Fire Services is encouraging everyone in the home to participate in the creation of an escape plan to ensure they are aware of what action to take in an emergency.
This year, Fire Services will extend its traditional week-long campaign throughout the month of October. Fire crews will host pop-up kiosks throughout the community, including a presence at Pumpkinville on Oct. 15 from 11 a.m. to 2 p.m. at Happy Rolph's Animal Farm, 650 Read Road.
Firefighters will also be visiting select schools to conduct fire drills for students so they know what to do when an alarm sounds.
Residents can tune into City social media channels throughout the month for details on St. Catharines Fire Services events and for lessons on safety and prevention.
Visit stcatharines.ca/FireSafety for more information about creating a fire escape plan and other home safety tips.