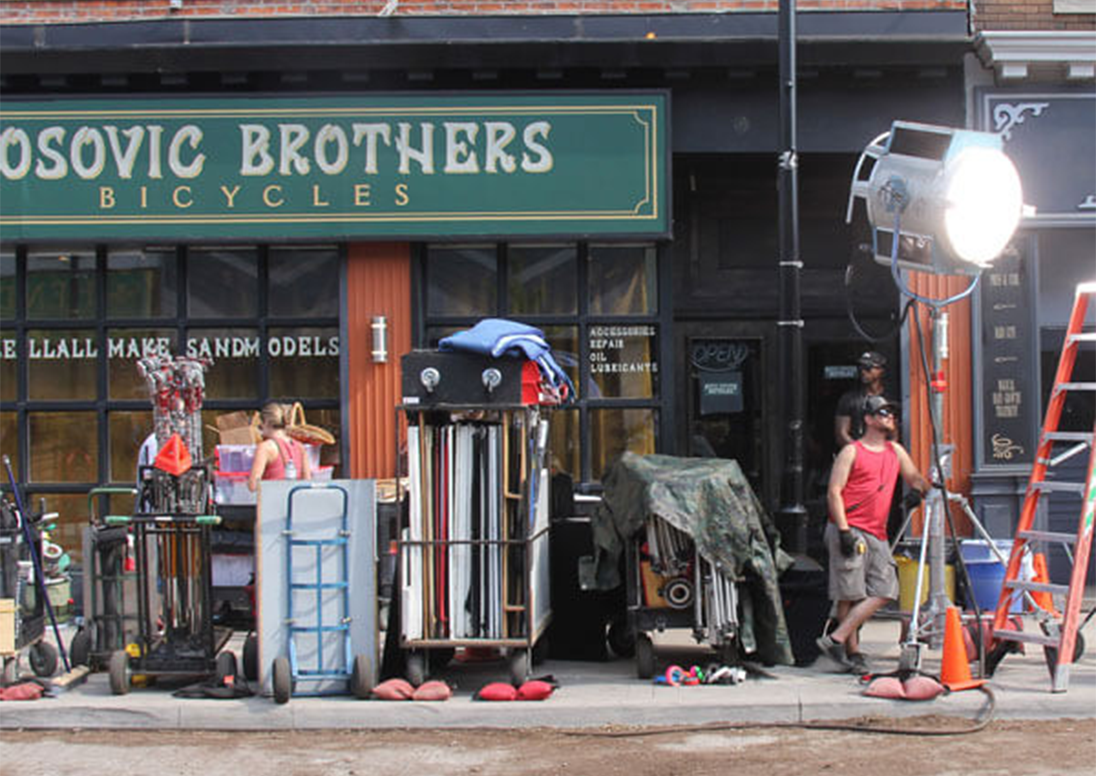 Today the City of St. Catharines launches filmSTC to support the creative economy and promote the city as a destination for film, TV, and streaming industries.
The launch of the filmSTC campaign through a dedicated website, filmSTC.ca, comes as St. Catharines gains interest as a choice filming location. According to Ontario Creates, the film and TV industry contributed a record-breaking $2.88 billion to the province's economy in 2021, creating 48,135 high-value full-time equivalent direct and spin-off jobs.
FilmSTC.ca showcases the diverse amenities that make St. Catharines the picture-perfect setting for any film production. Residents and property owners can also use the website to find out how to register to promote their homes, buildings and properties as an ideal backdrop for upcoming film opportunities.
"We are proud of the growth that has been seen in the film production industry here in St. Catharines. It is a source of pride for our residents to see locations within our city featured in films and productions of all kinds. Whether it is our unique downtown core, our heritage neighbourhoods, the rolling farmlands, our waterfront landscapes or our elegant vineyards - St. Catharines is an exceptional choice as a backdrop for all types of production." said Mayor Mat Siscoe.
Going back to the 1980s' holiday classic, A Christmas Story, St. Catharines has long been used as a location for filming and has built a strong reputation as an ideal setting for many productions. Having seen the economic benefits the film and television industry can bring to the community, the City of St. Catharines is shining the spotlight on its film-friendliness and launching this campaign to lure additional productions to the Garden City.
"We're highlighting the versatility of St. Catharines as a location of choice for filming scouts using filmSTC as a one-stop-shop for the supports and services production companies need when they come here for a shoot," said Brian York, the City's director of economic development and government relations. "We have experience working with the film industry and have developed a good reputation as a film-friendly location. FilmSTC is an opportunity to highlight our community's natural and built assets and to support the growth of an industry that is expanding its economic impact with every new production."
The City received more than 40 inquiries for filming in 2021. Last October, the Christmas on Mistletoe Lake production filmed scenes featuring the Port Dalhousie Pier and lighthouses. The Port Dalhousie Marina was also the backdrop for scenes featured in The Hardy Boys TV show. Other recent shoots in St. Catharines include Hulu's The Handmaid's Tale, the Netflix limited series Self Made: Inspired by the Life of Madam C.J. Walker and the CBC's Anne with an E.
To learn more about filming opportunities and support available in St. Catharines, how you can register your property, or how you can support the industry visit filmstc.ca.