Posted on Thursday, November 17, 2022 10:17 AM
City one of 122 communities across the globe named to A List on CDP 2022
The City of St. Catharines is being recognized for its leadership on environmental action and transparency, earning a top score on climate action from CDP, an international environmental impact non-profit.
The City joins a prestigious list of just 122 municipalities from across the globe to receive recognition on the CDP 2022 A List. To score an A, among other actions, a local government must not only publicly disclose their...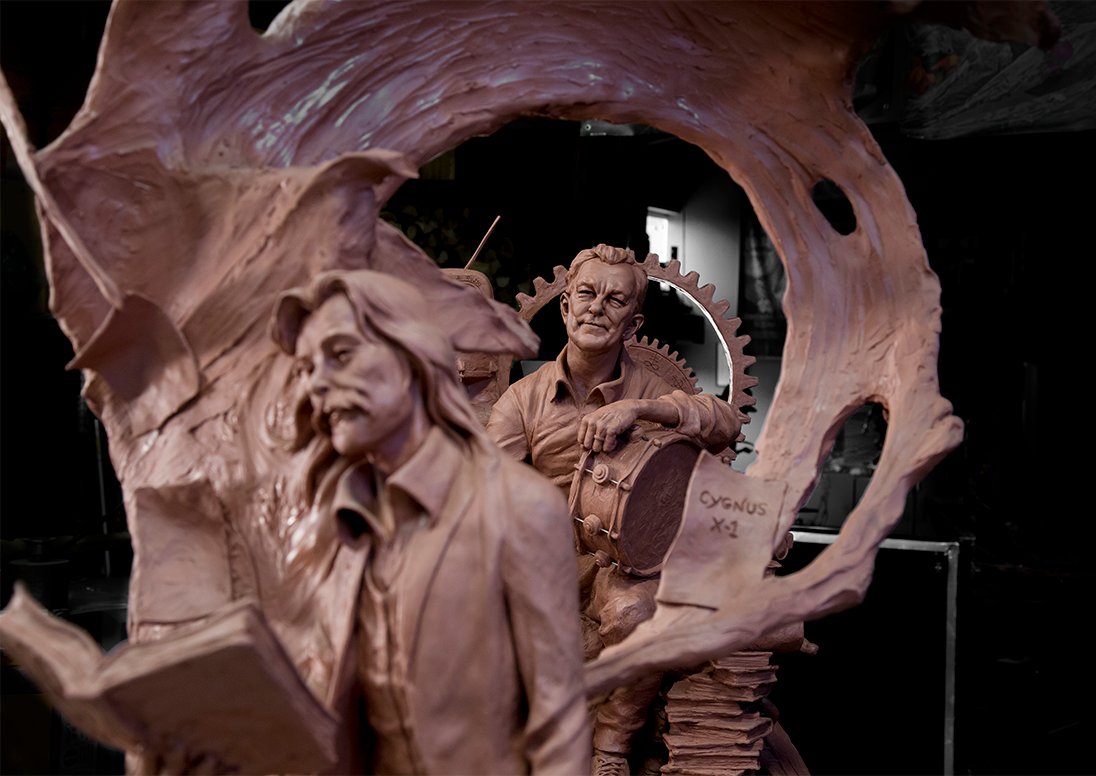 Posted on Tuesday, November 08, 2022 03:51 PM
An artist has been selected to develop a public work of art in Neil Peart's honour at Lakeside Park.
The City of St. Catharines' Neil Peart Commemorative Task Force has selected artist Morgan MacDonald of The Newfoundland Bronze Foundry (Morgan Sculpture Inc.) to create the memorial in Peart's honour alongside the Neil Peart Pavilion in Lakeside Park – a place that inspired the lyrics to the famous Rush single of the same name. The Newfoundland Bronze Foundry was selected as the highest-ranked proponent...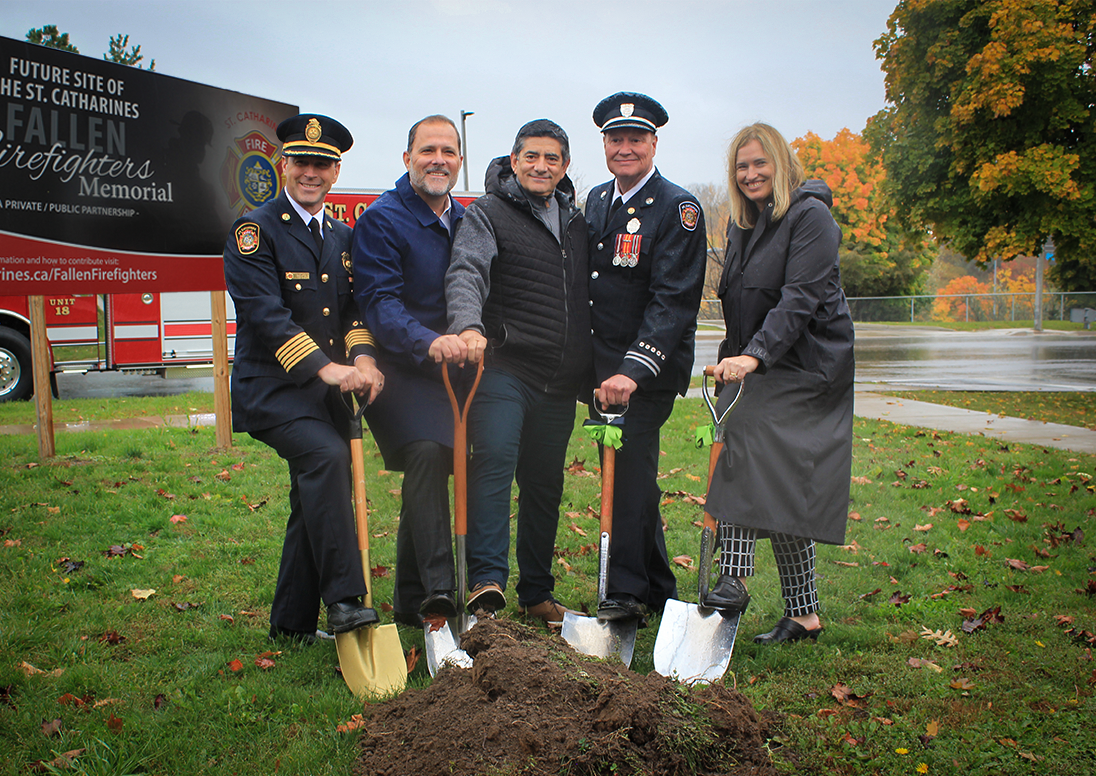 Posted on Wednesday, October 26, 2022 03:28 PM
The City broke ground on the St. Catharines Fallen Firefighters Memorial this afternoon, Oct. 26.
The memorial is set to be completed in early 2023 and will honour full-time members of St. Catharines Fire Service who have fallen in the line of duty, and volunteer firefighters who fell in service prior to 1919 when the St. Catharines Professional Firefighters Association Local 485 was formed.
Mayor Walter Sendzik, City Councillors, City staff including members of fire services, along with representatives...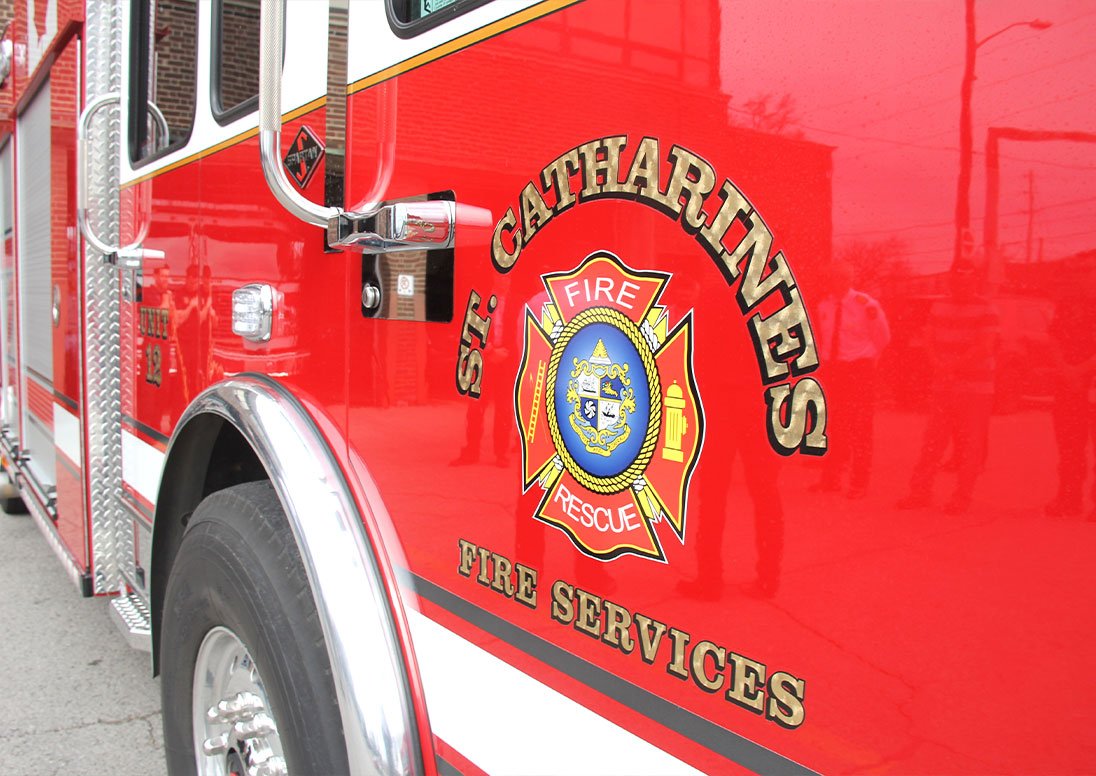 Posted on Friday, October 07, 2022 11:00 AM
St. Catharines Fire Services is marking the 100th anniversary of Fire Prevention Week by hosting a month-long campaign aimed at encouraging residents to practice fire safety and prevention.
Launching Oct. 9, this year's theme – fire won't wait, plan your escape – highlights the importance of making fire safety a household priority. In addition to installing working smoke alarms outside of every sleeping area and on each floor, which is required by law, residents are urged to create and practice using...
Posted on Friday, September 23, 2022 08:57 AM
The St. Catharines Museum and Welland Canals Centre has expanded its permanent site-specific installation – History InSite – to include Port Dalhousie.
The installation holds historical photographs from the museum's collection against current St. Catharines streetscapes by presenting the modern photos at, or very close to, the places where they were originally taken.
"Port Dalhousie has a lot of historic and recognizable scenery which is very visible alongside the old photographs," says...