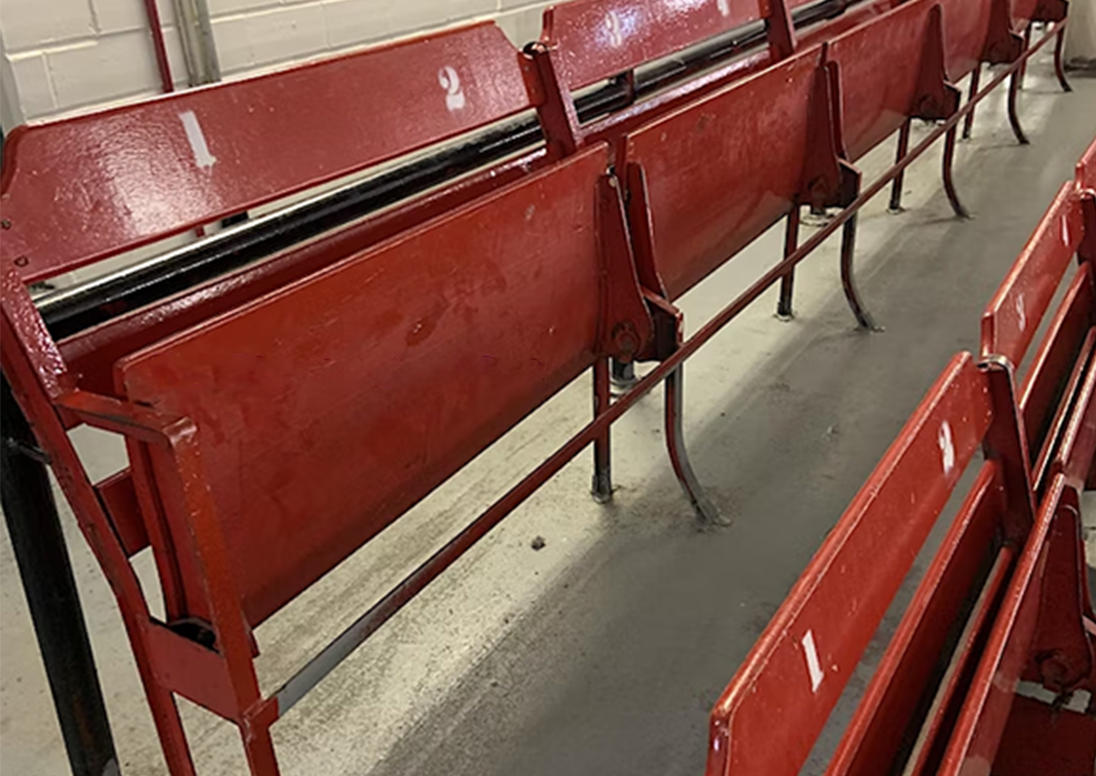 Keep your memories of the Jack alive by purchasing a piece of memorabilia – a bench seat from the facility – at the last chance sale this week.
For individuals that missed the opportunity to pre-register last year, the City will be taking final orders starting today, Monday, Feb. 13 right until noon on Friday, Feb. 17 when sales will close.
Each of the benches weighs about 30 pounds and is marked with sequential numbers indicating its two seat numbers, unless it is a single. They are $150 each plus taxes and fees. Buyers can choose the colour and if they want it wall or floor-mounted.
Seats from all orders, pre-sale and last chance, must be picked up from Garden City Arena at 8 Gale Crescent on Saturday, March 4 at the time indicated on the order.
Purchasers should ensure that their vehicle is large enough to accommodate the seat. When folded, each bench is 37 inches wide, 28.5 inches tall, and 9.5 inches deep.
Find more information and purchase seats at stcatharines.ca/GatecliffSeats.