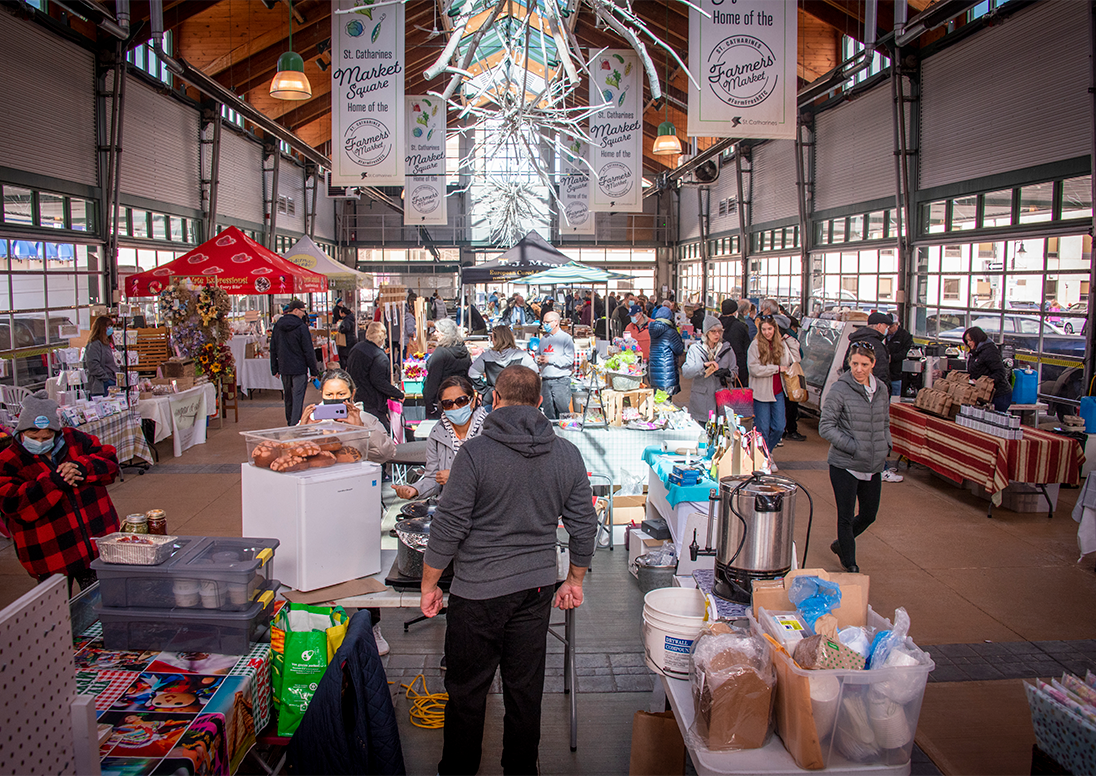 The City is calling on new farmers and producers to apply for a space at the 2023 St. Catharines Farmers Market.
Each spring the market expands to include outdoor spaces from May to October welcoming back farmers for the main harvest season. In addition to more market vendors, the outdoor market also features local musicians, community engagement, and an interactive Discovery Table with free and fun experiences for all ages.
"We really want to focus on building the sustainability of our community by bringing on more local farmers and producers this year," said Deanna Chakarova, community and market coordinator. "One of the best features of the market is the interaction customers have with vendors who grow and produce their own products. We have some incredible farmers and vendors in our community who offer high-quality locally made products, and we would love to see them join our market community."
Farmers Market vendors and producers can apply for a market stall at stcatharines.ca/VendorApplication anytime before Mar. 4 to receive priority screening.
Further details on the market, including a list of existing vendors, rules and regulations, selection criteria and market stall rental rates can be found online at stcatharines.ca/FarmersMarket.
The St. Catharines Farmers Market is open on Saturdays from 7 a.m. to 1 p.m. and includes Thursdays from 8 a.m. to 2 p.m. from March through December. Extension of the outside market happens on Saturdays from May 14 to Oct. 14, 2023.