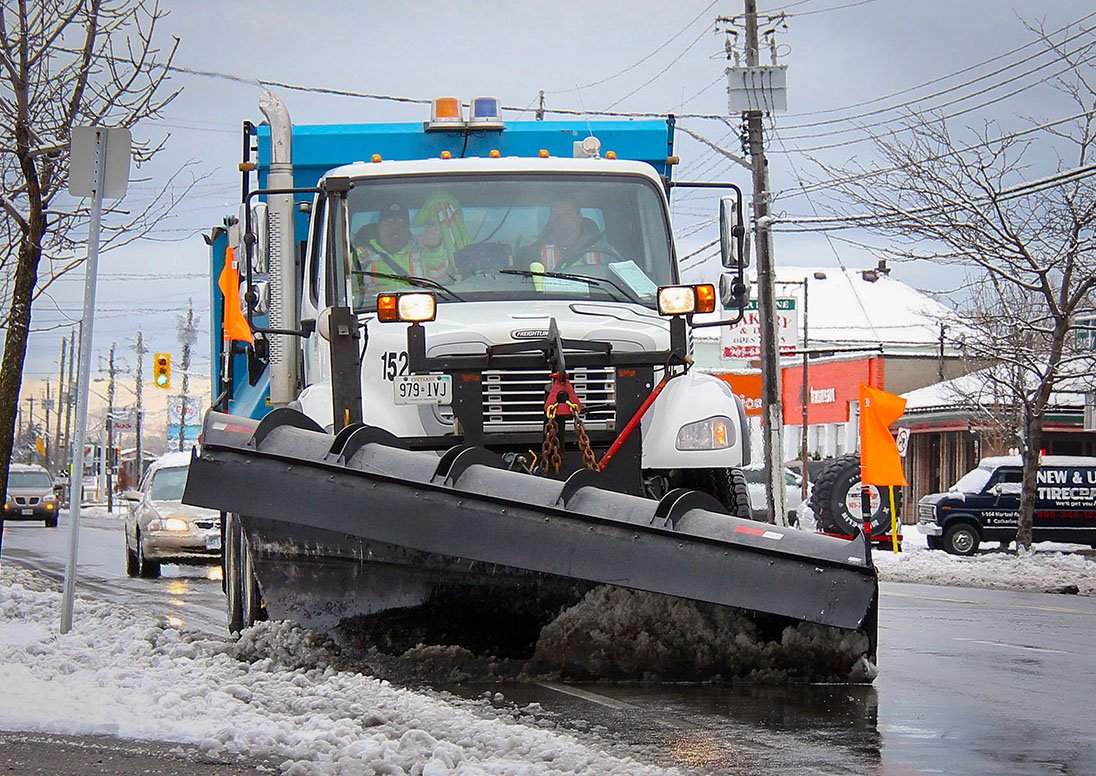 With significant snowfall expected to begin Sunday, Jan. 16, evening, the City of St. Catharines will put a S'No Parking prohibition into effect overnight and reminds residents to not park on City streets.
S'No Parking is a public safety protocol implemented by the City that requires residents remove parked vehicles from streets during and after snowstorms. This prohibition has been implemented to allow for more efficient snow removal by City crews, shortening the time in which transportation routes can be cleared.
Environment Canada has issued a Winter Storm Warning, predicting snowfall amounts of 25 to 40 cm starting late Sunday evening. Snow, at times heavy, with peak snowfall rates of 2 to 5 cm per hour are possible, significantly reducing visibility and creating hazardous travel conditions. Localized blowing snow is expected due to winds gusting up to 60 km/h.
In response the City has declared a Significant Weather Event as of 9 p.m.
"Vehicles parked on the street slow down and restrict plows, resulting in streets being inadequately cleared of snow and ice, reducing safety for everyone travelling in the city," said Director of Municipal Works Darrell Smith. "We urge residents to not park on the road when we declare S'No Parking to ensure transportation routes can be cleared quickly for residents and emergency responders."
The City declares a S'No Parking ban based on an assessment of forecasted weather and local observations including temperature, wind and road conditions. Local weather and road conditions will determine how long a S'No Parking ban will be in effect, but in general, residents should plan to park off street for 72 hours.
Residents who do not remove their vehicles from the road during a declared Winter Event Parking Ban (S'No Parking) will be subject to a $30 ticket and towing.
Free overnight parking is available at both the Ontario Street and Carlisle Street / Garden Park parking garages. Visit www.stcatharines.ca/parking for more information about parking.
Visit www.stcatharines.ca/SnoParking for more information about S'No Parking. Report slippery or dangerous road conditions to 905.688.5600.
As per the Ontario Municipal Act, a municipality may declare a significant weather event when a weather hazard, either forecasted or occurring, has the potential to pose a significant danger to users of the roadways over which they have authority. This declaration suspends the standard timelines required for municipalities to meet their winter maintenance objectives.