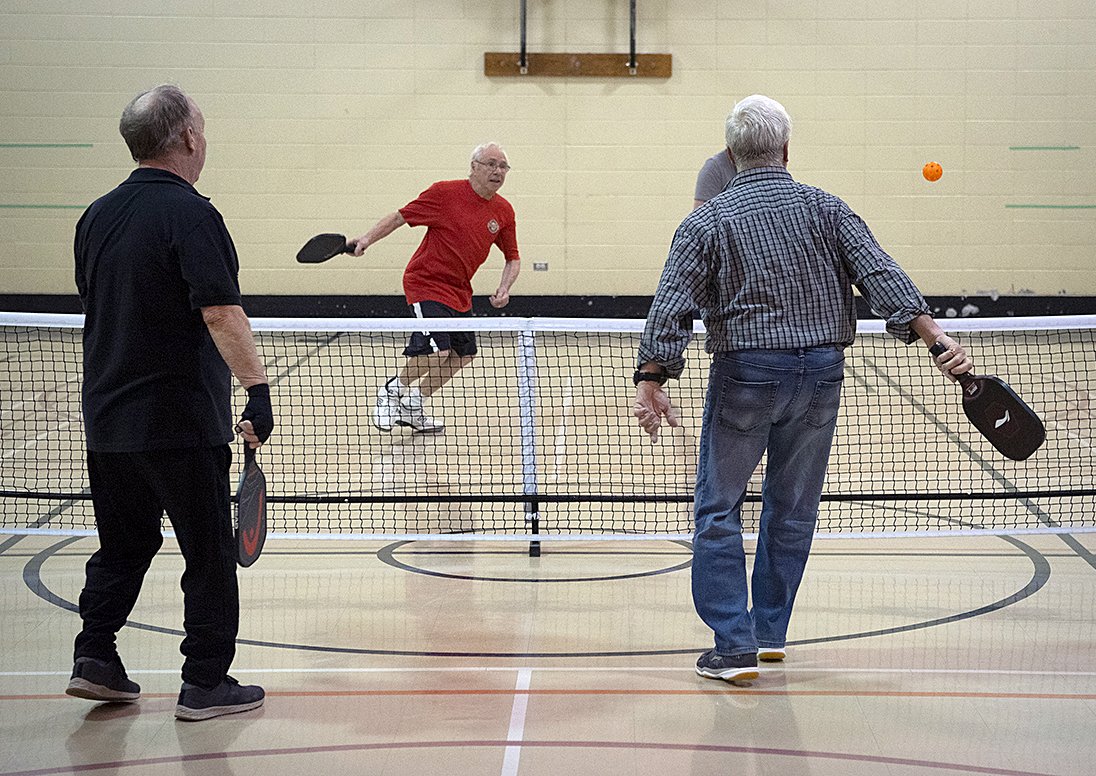 A new program, funded with the support of the province, will help community members aged 50-plus experience the diversity of programming at the City's Older Adult Centres and Community Centres.
Thanks to a Seniors Community Grant from the Province of Ontario, the City of St. Catharines will launch the Engage as You Age program in the new year, an opportunity for residents who are not members of the City's Older Adult Centres to get a free sample of what activities exist. From Jan. 2-8, 2023, a free Older Adult 12-visit Clip Card can be picked up at Port Weller Community Centre, Russell Avenue Community Centre, Dunlop Drive Older Adult Centre or West Catharines Older Adult Centre. The card, which has a value of $35.60 and does not expire, will grant the individual 12 entries to 50-plus programming. A total of 100 will be given away to first-time users while supplies last, with free trials of up to three classes available for everyone once that supply has been exhausted.
"This is a great opportunity for those who aren't familiar with our programs for older adults to not only get active, but also have some fun working out with others," said Koby Vanyo, Programs Supervisor for the City of St. Catharines. "We have a real assortment of programs that cater to different levels of abilities, and we hope that community members will find some activities they will enjoy and go from first-time users to long-time users."
A variety of the programs that can be enjoyed with the card include: Fit for Function, Strength and Tone, Drumfit, Yoga, Chair Yoga, Pickleball, Badminton, Futsol (indoor soccer), Fitness Circuit Training, Tai Chi, Line Dancing, Zumba Gold and more. Schedules vary, with programming taking place during the daytime, evenings and on weekends. Some programs will require a reservation in advance to hold a space to participate. Program information can be found at www.stcatharines.ca/recreationcalendar.
Thanks to the support from the provincial grant, the City is also opening classes to its Stronger for Longer and Core and Floor programs to the community for a free trial run. While there will be no charge to participate in the programming during the trial period, you must register in advance for each class online at www.stcatharines.ca/ActiveSTC or by calling 905.688.5600, ext. 1570.
In addition to the Engage as You Age promotion, the City also continues to welcome registration for its winter aquatics and recreation programs. Registration opened on Dec. 13, and while some opportunities have filled up, there is still a variety of excellent programs to enjoy for individuals of all ages and abilities. For more information on program registration, including links to the ActiveSTC registration portal (where you can find complete descriptions for each program), registration tutorials and programming highlights, visit www.stcatharines.ca/activeSTCprograms.
"We are really hoping the community – whether through this promotion or any of our other drop-in or registered programs – will make 2023 a year to engage, no matter what age they are," said Lori Mambella, manager of Programs and Culture Services. "The City has a great assortment of programming that can help you stretch, strengthen and train your body and mind, while also offering a chance to have fun and be social."