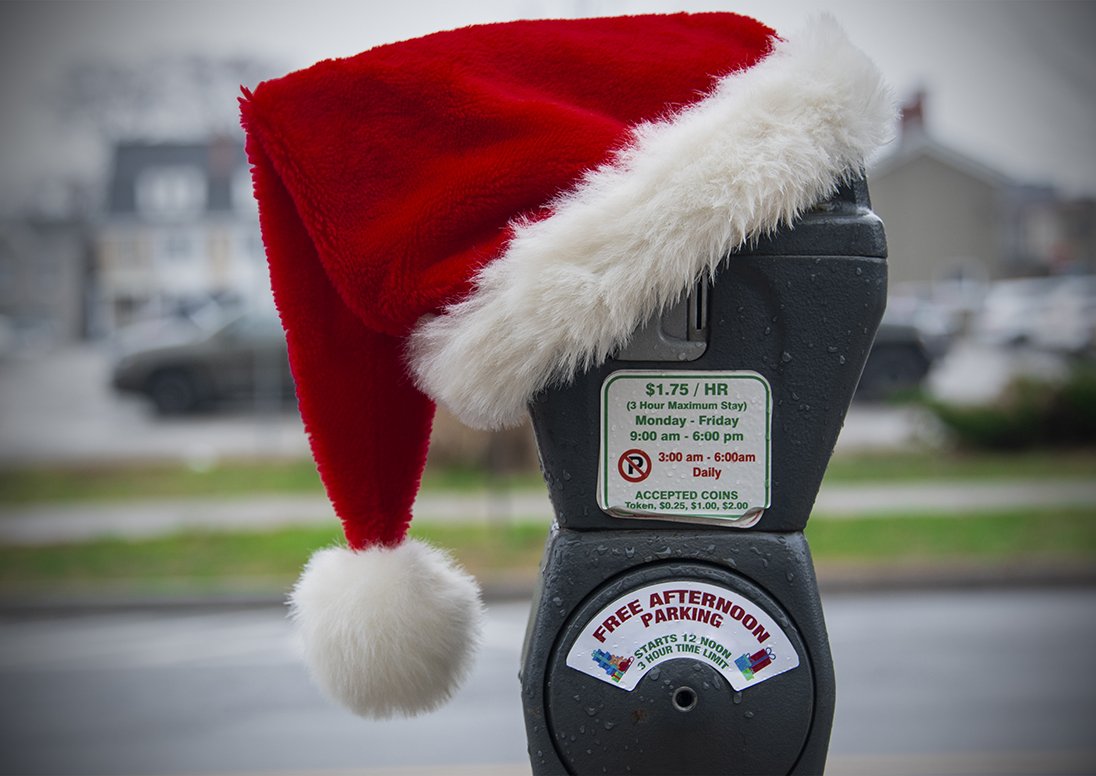 Heading downtown to get some holiday shopping done at local small businesses is going to get a little easier in the weeks to come.
Just in time for holiday shopping, the City is offering up to three hours of free parking between noon and 6 p.m. on weekdays from Monday, Dec. 13 to Dec. 31.
Free afternoon parking is available downtown at City-owned on-street metered spots and City-owned parking lots with pay machines. Visitors taking advantage of free afternoon parking are still subject to the City's three-hour time limit for parking in the downtown.
New this year, downtown visitors will also be able to park at the Ontario Street Garage as part of the promotion. Free parking at the garage will be available from noon to 6 pm., for up to three hours. Those parking at the garage who are visiting a downtown business can ask for a voucher from the business, providing for three hours of free parking at the garage.
Long-term parking at the City's parking garage at Garden Park / Carlisle Street isn't included in the holiday parking promotion but is a good option for visitors who need more time to do their downtown business.
The annual parking promotion is a joint program between the City and the St. Catharines Downtown Association to bring people downtown during the holiday season.
There are more than 1,000 City parking spaces downtown within a few minutes' walk to shopping and dining.
Visit www.stcatharines.ca/parking for more information.