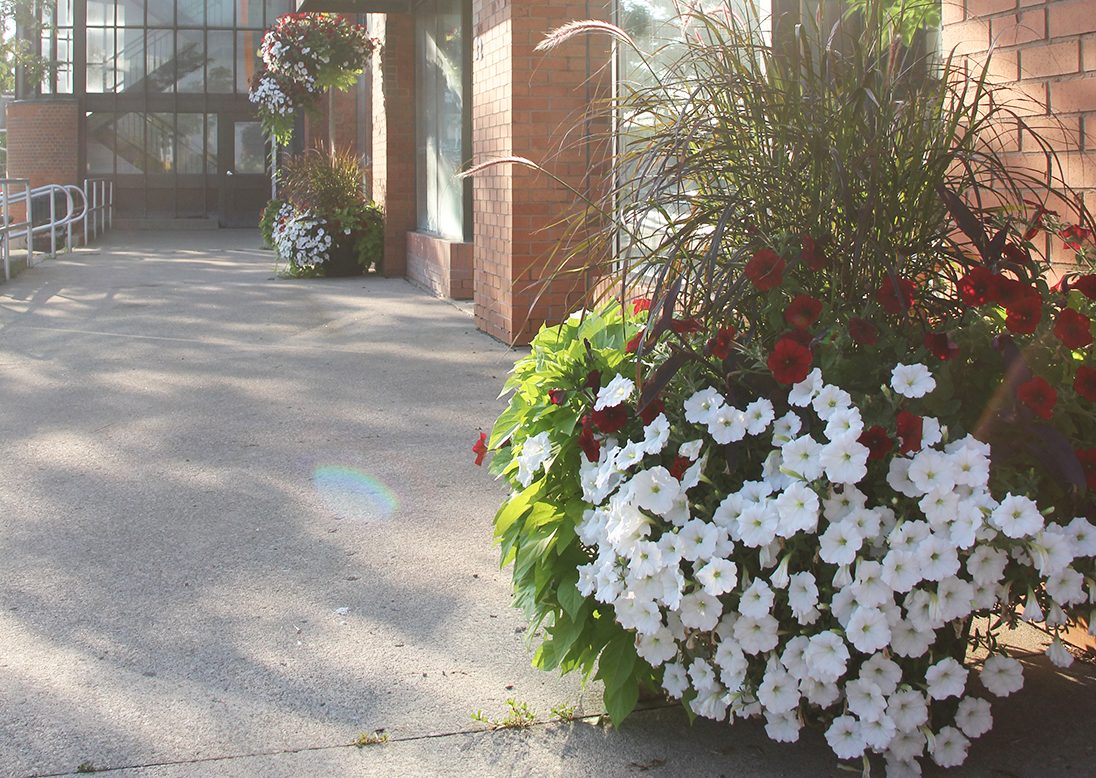 The City's annual flower pot program is back, helping add a touch of colour to local businesses from late spring through to early fall.
St. Catharines businesses can now submit orders to rent professionally designed 24-inch pots filled with colourful flowers and plants which can be placed out front of their stores, offices and other businesses. Flower pots are delivered in the late spring (installation is weather dependant), and remain in place through to the early fall.
"This program is a great way to partner with local businesses to liven up our neighbourhoods and green and beautify our community with some bright, colourful displays," said Development Horticultural Technician Ilyse Norton. "The flower pot program provides an instant beautification opportunity for business owners, while promoting civic pride and a greener St. Catharines."
The flower pot rental fees are $90.40 for one, $169.85 for two, $237.10 for three, or $293.35 for four to rent. Each additional pot beyond four is $73.85 per pot. Any proceeds from the program will go towards greening initiatives throughout the City.
Business owners can submit orders for flower pots to be delivered to their storefront at www.stcatharines.ca/FlowerPots. Orders must be submitted no later than Friday, May 19. Businesses are responsible for watering and the flower pots throughout the season and will be invoiced shortly following delivery.