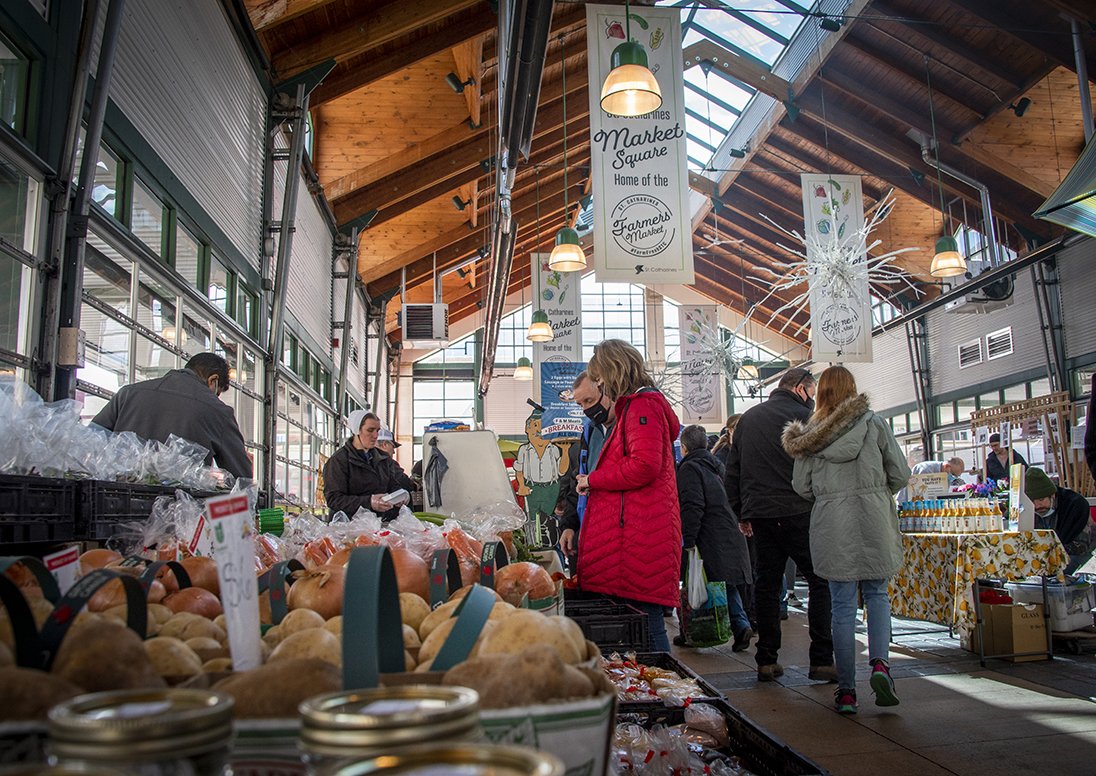 From cooking demonstrations to live music the St. Catharines Farmers Market will be more than just a place to grab top-quality local produce and foods this summer.
Starting May 14, a selection of special events — some new and some returning — will be featured on Saturdays at the market, all summer long. Events include the return of the Market Discovery Table and Music in the Square concert series, alongside new cooking demonstrations and a community engagement series.
"The market is back to bringing the community together. Be it for live entertainment, the chance to step up residents' culinary toolkit, connecting individuals with their community, or forging links with those who produce our food, the market will be a hub of activity this year," said community and market coordinator Deanna Chakarova.
New this year, starting in June on Saturdays, regular cooking demonstrations will see local culinary professionals and organizations highlighting some ideas for how to best prepare and serve highlighted market ingredients and foods. Live cooking demonstrations representing a variety of international foods and cooking styles, will feature the opportunity to learn, taste and purchase prepared meals to take home.
Also a first, a new community engagement series will introduce market goers to a variety of the organizations and groups that call St. Catharines home. The series will showcase everything from members of the Niagara IceDogs playing box hockey and the Niagara River Lions playing one-on-one hoops; to representatives of the Indigenous community selling handmade crafts and hosting drumming demonstrations.
The Music in the Square series will once again see live music on the Market Square stage from 10:30 a.m. to 1 p.m. on Saturdays. The series kicks off this Saturday with Ryan Thomas Smelle. Other acts this year include B4 Midnight, Avenue Inn, Jessica Wilson, and more.
The Market Discovery Table will also return from 8:30 a.m. to 11 am. Highlighting a local farmer and providing residents the opportunity to learn about a seasonal produce item including its history, nutritional value and preparation ideas.
The St. Catharines Farmers Market is open Thursdays from 8 a.m. to 2 p.m. and Saturdays from 7 a.m. to 1 p.m. For more information visit stcatharines.ca/Market.